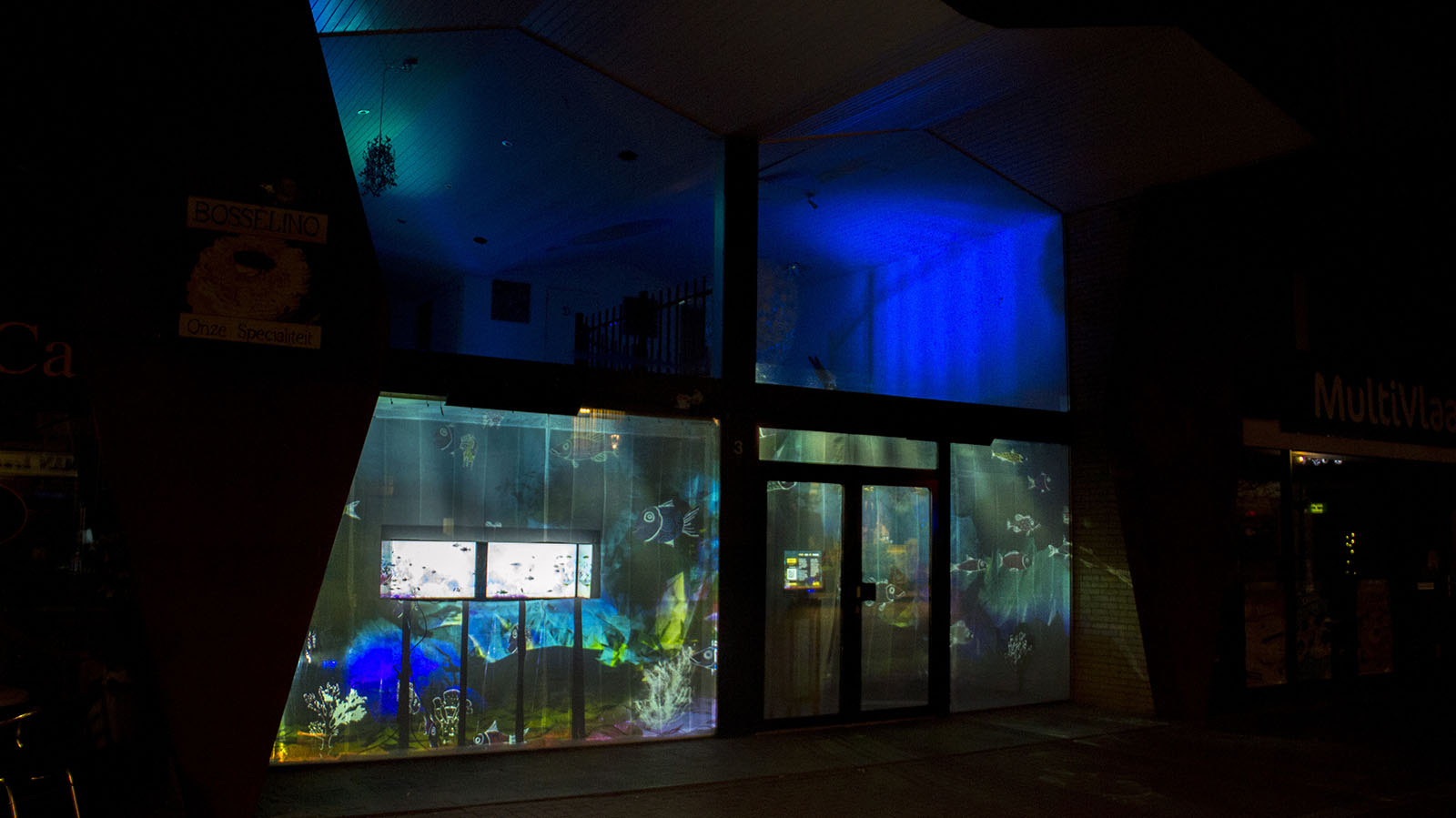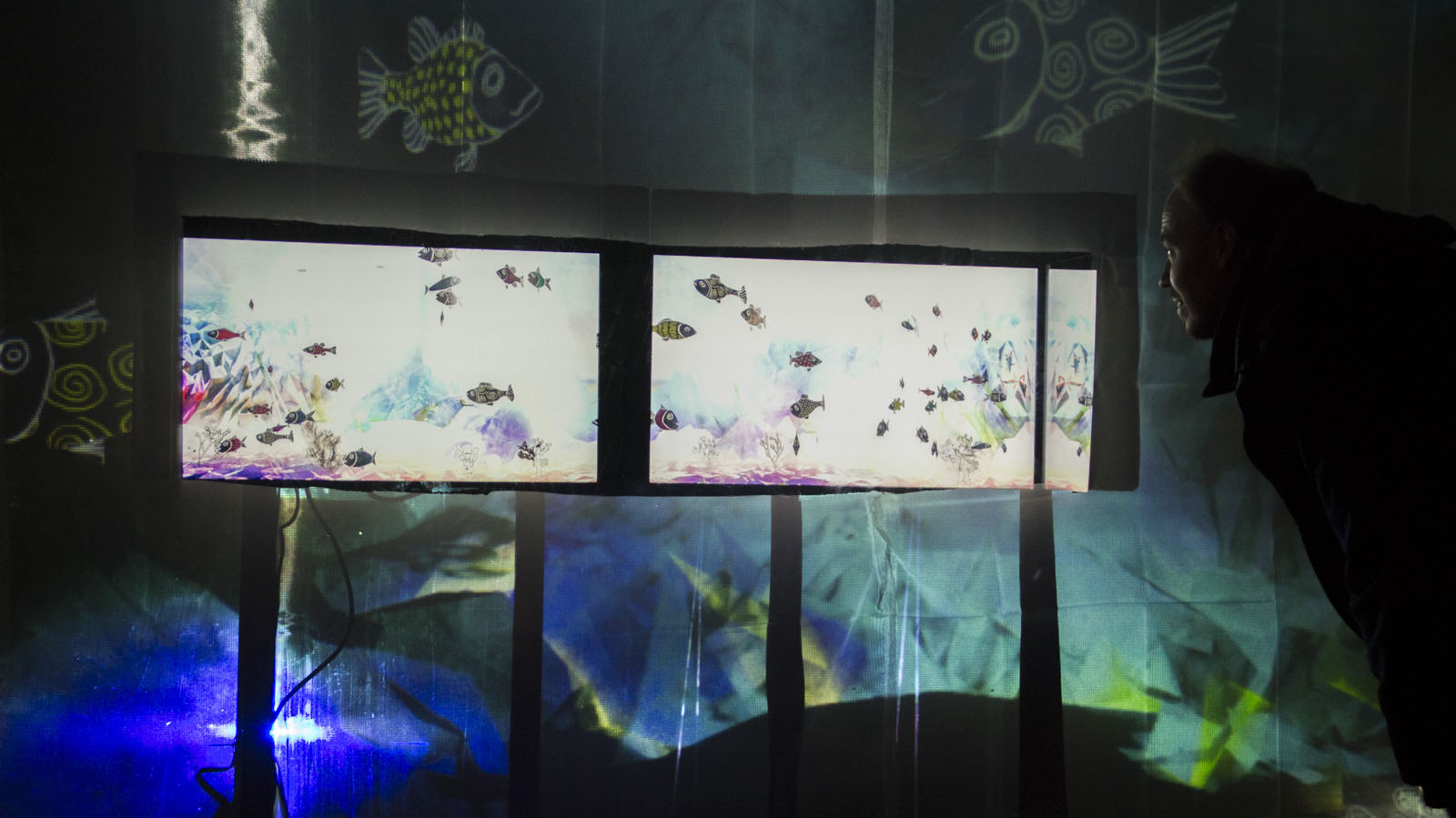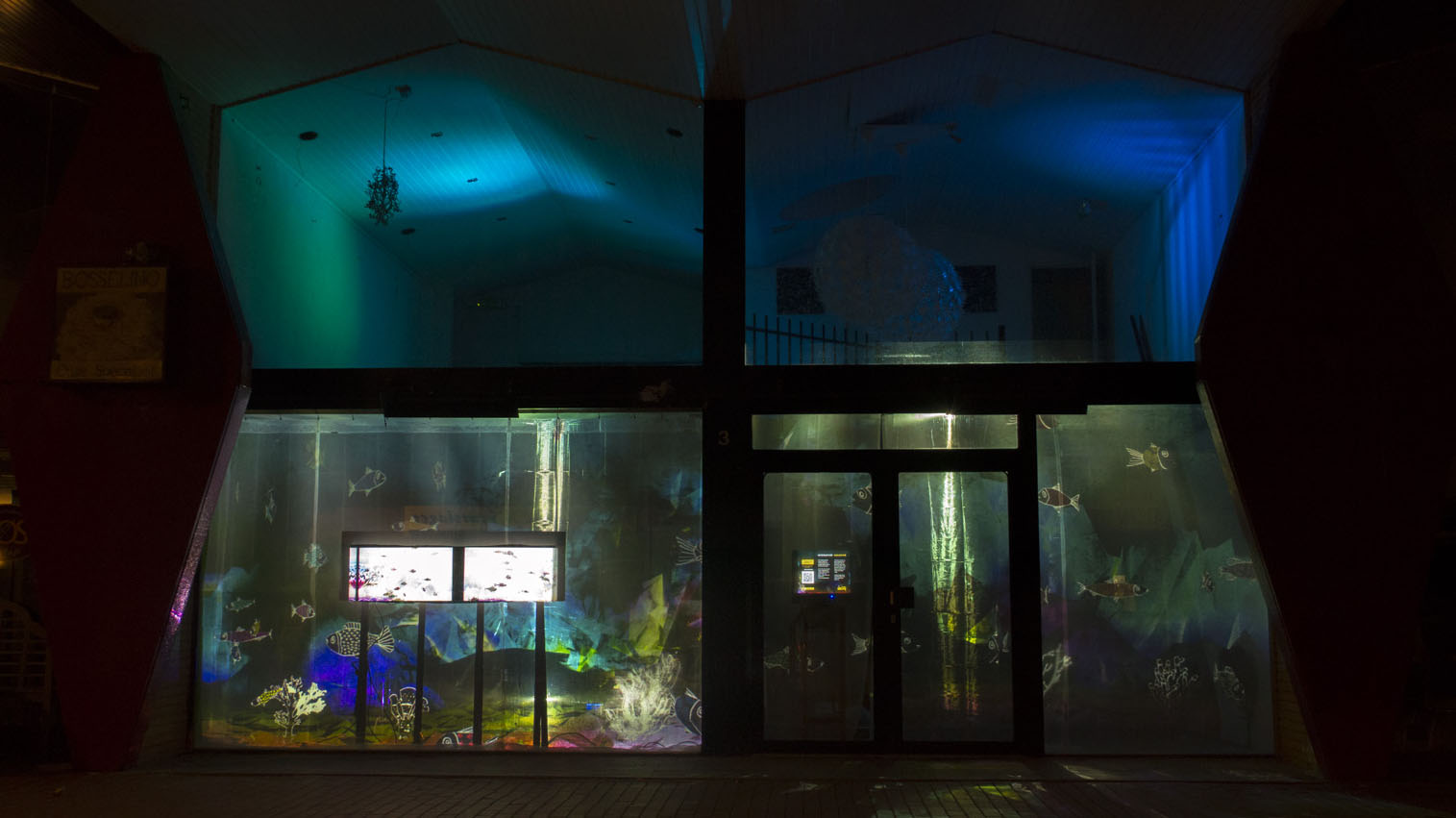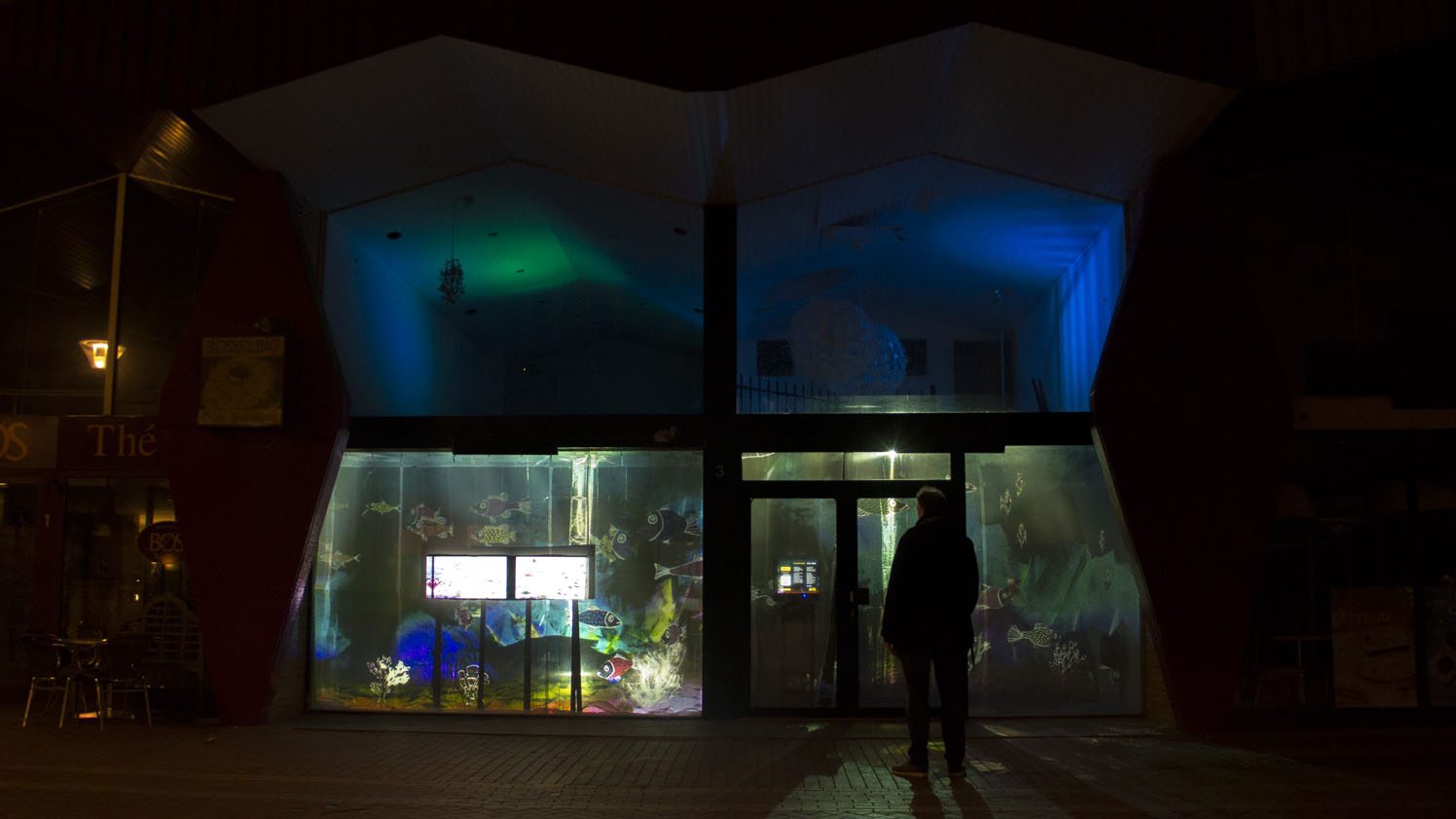 Interactive Aquarium

A magical digital aquarium has entered a shopping window of the project "Werk aan de Winkel" by Kunsthal 45.
A QR code gives passersby access to a web application, that allows you to create your own fish and add it to the ever-growing aquarium.
December - January 2017
Werk aan de Winkel, Den Helder


You can colour your fish in different patterns and add your personalized fish to the aquarium, where it will swim around. In the course of time, the aquarium becomes filled with more and more unique fish.

Credits


Concept Development
Machiel Veltkamp


Design
Wijnand Veneberg


Software Development
Enrico Becker
Machiel Veltkamp
Sander van Geloven